Toys for Kids
Since 2003, we have enjoyed bringing smiles to the faces of boys and girls in our community through the proceeds of our office toy drive. We invite our patients to donate a new (with receipt), unwrapped toy of any value, during the month of November up to Christmas Eve. The South Haven Police Department, along with We Care, play Santa's Helpers by presenting the toys to kids who would otherwise not be fortunate enough to experience the joy of gifts and other holiday cheer at this special time of year.
In appreciation of your toy donation, we will be pleased to offer you up to a $20 discount on your dental treatment. (Please remember to bring in the toy's receipt-of-purchase!)
Thank you for your support, and for contributing to the smiles in our community. We look forward to seeing you soon!!!!
THANKS TO EVERYONE FOR THEIR WONDERFUL GIFTS THAT HELPED MAKE SO MANY LOCAL CHILDREN SMILE THIS CHRISTMAS!!!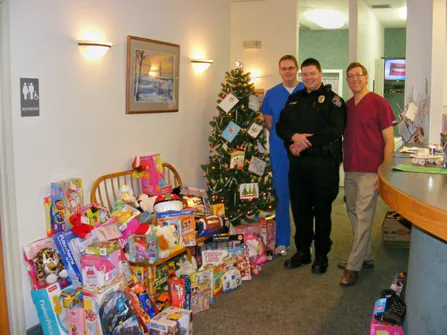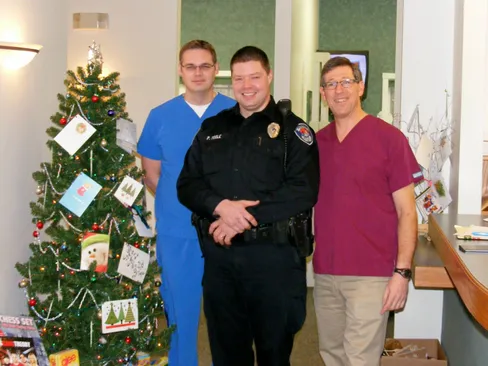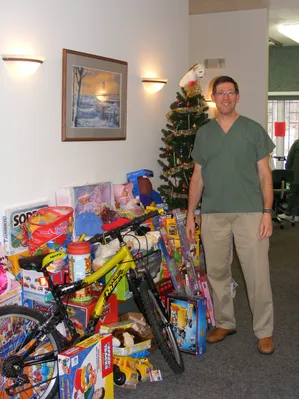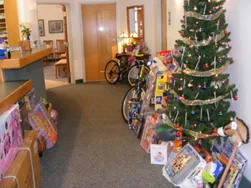 _________________________________________________________________________